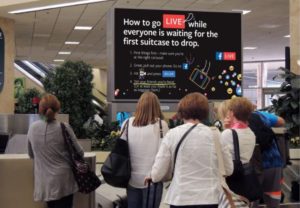 Facebook has put some advertising muscle behind its continuing effort to make their social platform more video oriented–just like their upstart rival, Snapchat.
According to Ad Age, Facebook has just launched an advertising campaign in the United States and United Kingdom to get more users using its new live video service, which is simply named "Live." The campaign takes a two-step approach with the first part focused on seeking wider awareness among its users.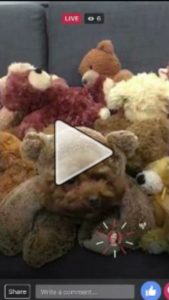 These awareness ads are taken (with compensation) from actual user's live feeds and are all tied together with a beeping "3… 2… 1" countdown theme that starts each video. The Ad Age article by Anne-Christine Diaz includes a couple examples, both in the once-derided but now fashionable vertical video format of a handheld smartphone.
The second phase, which according to Ad Age starts November 7, seeks to show Facebook users how to use the video service. It includes outdoor advertising in places where people will likely be standing around waiting for something, which means they've probably already reached for their smartphones. Ads will appear at places like bus stops and airport baggage pickups and suggest ways to go "Live" in that very spot.
Ad Age provided the above photo from a baggage claim area. The cleaver headline is both motivational and educational, offering to show, "how to go LIVE while waiting for the first suitcase to drop." I can think of some hours-long waits at the Philadelphia airport where those instructions might have been both useful to passengers and embarrassing to certain airlines.